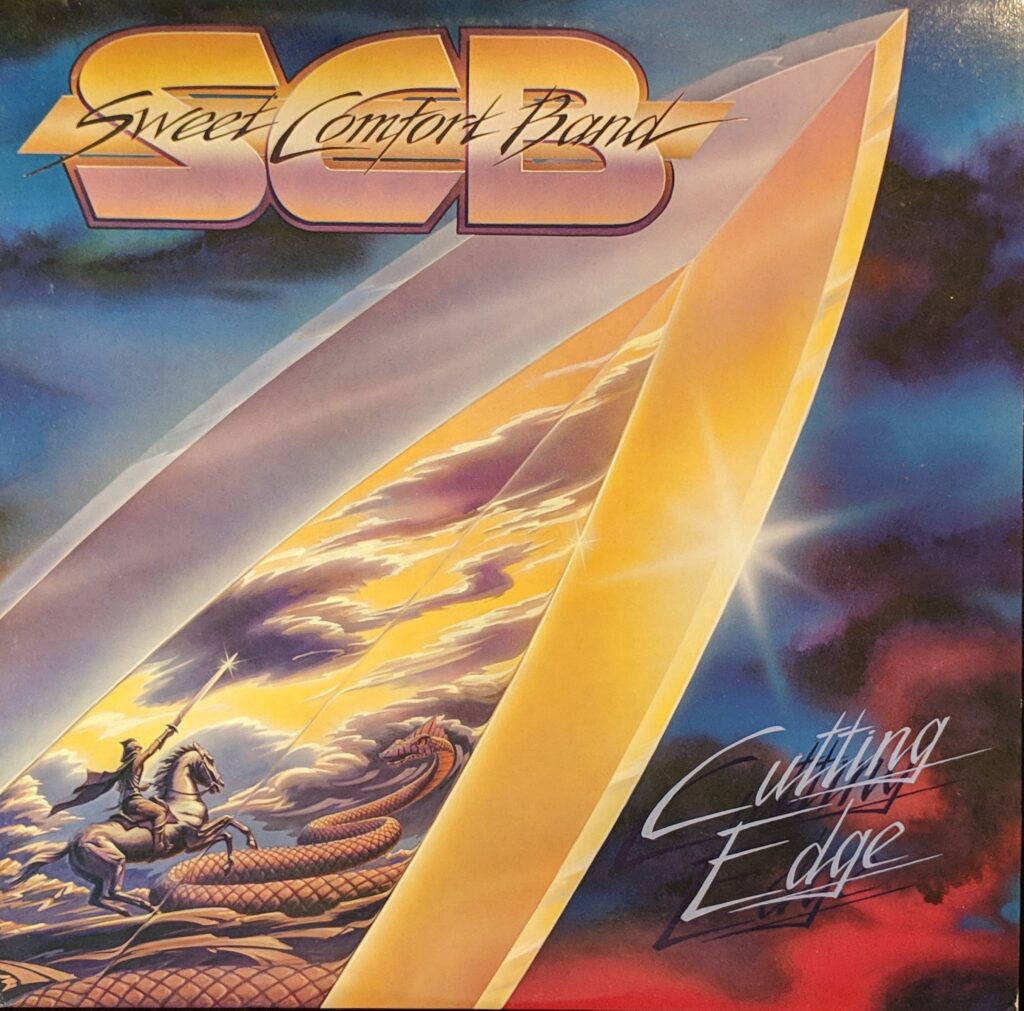 As the 70's turned the corner into the 80's, the "last band" of the Jesus Music era morphed from a funky, groovy and R&B driven unit into a full-fledged commercial and corporate rock quartet. And one of the very best CCM ever produced. With only six albums to their credit, the band will have landed four of those titles on this list when all is said and done. Two albums come from the first half of their career with the more R&B style while the final two on the list will come from the "rock trilogy" that closed out their career. Both of those two will be included in the Top 100. Those three albums would be noted not only for the obvious change in musical direction, but also for the fact that Bryan Duncan all but completely took over the lead vocals exclusively and played the part of front man in concert as well. This would be helped by the inclusion of the amazing John Andrew Schreiner on keyboards, both on the recording as well as in live concert support. One other difference were the fabulous brush art album cover artwork. The first two (Hearts of Fire, Cutting Edge) featured a "Spiritual Warfare" theme to the artwork with swords and battle appearance. Cutting Edge artwork shows a glistening sword with a warrior battling a serpent in the sward's reflection. This warfare theme would also educate the lyrics at times as well. Cutting Edge is a really odd album in that, for some reason, even fans of hard rock and metal seem to like the album with several "heavy music" publications giving the album a great review. perhaps it was the artwork and themes, but no matter, the album is one for the ages.
Contributor David Lowman – https://ccms500bestalbums.wordpress.com/
Tracklist
1 – Runnin' To Win – 4:06
2 – What Have You Got? – 3:10
3 – Falling In Love With You – 3:34
4 – Haven't Seen You – 4:47
5 – Breakdown Love – 3:12
6 – Valerie – 3:23
7 – Changed Hearts – 3:40
8 – Live It – 4:03
9 – What Did It Mean? – 3:31
10 – Armed And Ready – 4:47
Credits
Bass – Kevin Thomson
Drums, Vocals – Rick Thomson
Engineer [Second @ Bill Schnee] – David Shober
Engineer [Second @ Mama Jo's] – Steve Ford
Guitar, Vocals – Randy Thomas
Illustration, Design – Kernie Erickson
Keyboards – John Schreiner
Keyboards, Vocals – Brian Duncan
Management – David Bendett Artists, Inc.
Mastered By – Doug Sax
Percussion – Victor Feldman
Photography By [Back Cover] – David Randle
Producer – Jack Joseph Puig
Soprano Saxophone – David Hlebo
Tenor Saxophone – John Phillips
Vocals – Bob Carlisle
Companies, etc.
Record Company – Lexicon Music, Inc.
Phonographic Copyright (p) – Lexicon Music, Inc.
Copyright (c) – Lexicon Music, Inc.
Recorded At – Bill Schnee Studios
Recorded At – Mama Jo's
Mixed At – Mama Jo's
Mastered At – The Mastering Lab
Pressed By – Electrosound Group Midwest, Inc.
Please follow and like us: