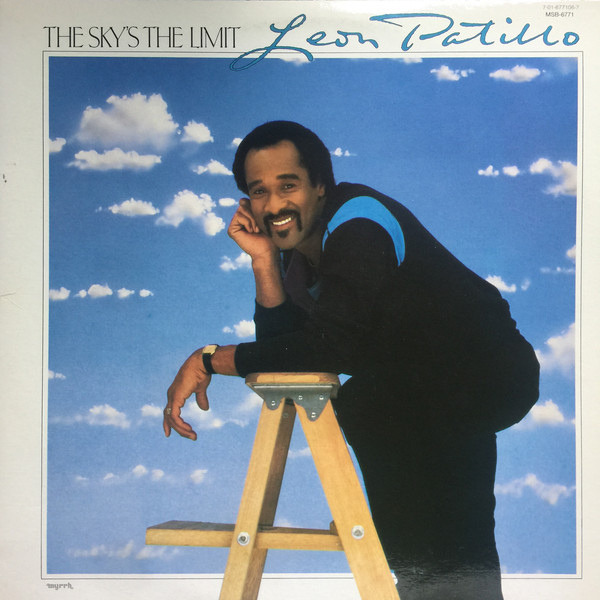 Throughout the history of CCM many artists made their way over from secular music to Christian Music. Barry McGuire, Joe English, Bonnie Bramlett and a host of others. But few ever reached the critical mass success as former Santana lead vocalist, Leon Patillo. Patillo got his start in the late 60's as the focal point of the funk band, Creation. He would later work with Martha & the Vandellas as well as with George Clinton's Funkadelic. His greatest success would come during an eight year stint with guitar god, Santana. Patillo would leave Santana in 1981 to begin a Christian music solo career. Each of his first three studio album would contain a few CCM classic, but were never stellar projects from beginning 'til end until the release of "The Sky's the Limit." Earlier releases would contain monster hits like Dance Children Dance, Flesh of My Flesh and Cornerstone, but here Patillo sparkles from beginning to end. The album contains several top hits including J.E.S.U.S., the title track, "I've Heard the Thunder, Love Calling and his second hugely popular wedding song, Security. Several of the more upbeat tunes were often "re-mixed" into extended dances versions that were immensely popular at the time. No Christian roller skate night was ever complete without the extended version of J.E.S.U.S.
Contributor David Lowman – https://ccms500bestalbums.wordpress.com/
Tracklist
1 – I've Heard The Thunder – 4:04
2 – Security – 4:04
3 – Life Is What You Make It – 3:57
4 – Come To Receive – 3:28
5 – J.E.S.U.S. – 3:58
6 – Love Calling – 4:30
7 – Fear Not – 4:07
8 – Sing Unto The Lord – 4:25
9 – The Sky's The Limit – :43
10 – Small Still Voice – 4:27
Credits
Art Direction – Dennis Hill
Backing Vocals – Donn Thomas, Elisecia Wright, LaVoughn Thomas, Linda Evans
Concept By [Album Cover] – Jackie Patillo
Engineer [Assistant] – Biff Vincent
Photography By, Concept By [Album Cover] – Alan Bergman
Producer, Composed By, Drums, Bass, Piano, Electric Piano [Fender Rhodes], Synthesizer [Obx-a, Emulator, Dx7, Lynn Drum, Dmx, Simmons], Programmed By [Synthesizers], Lead Vocals – Leon Patillo
Producer, Programmed By [Synthesizer], Engineer, Mixed By – Skip Konte
Companies, etc.
Recorded At – Front Page Recorders
Phonographic Copyright (p) – Word, Inc.
Copyright (c) – Word, Inc.
Please follow and like us: