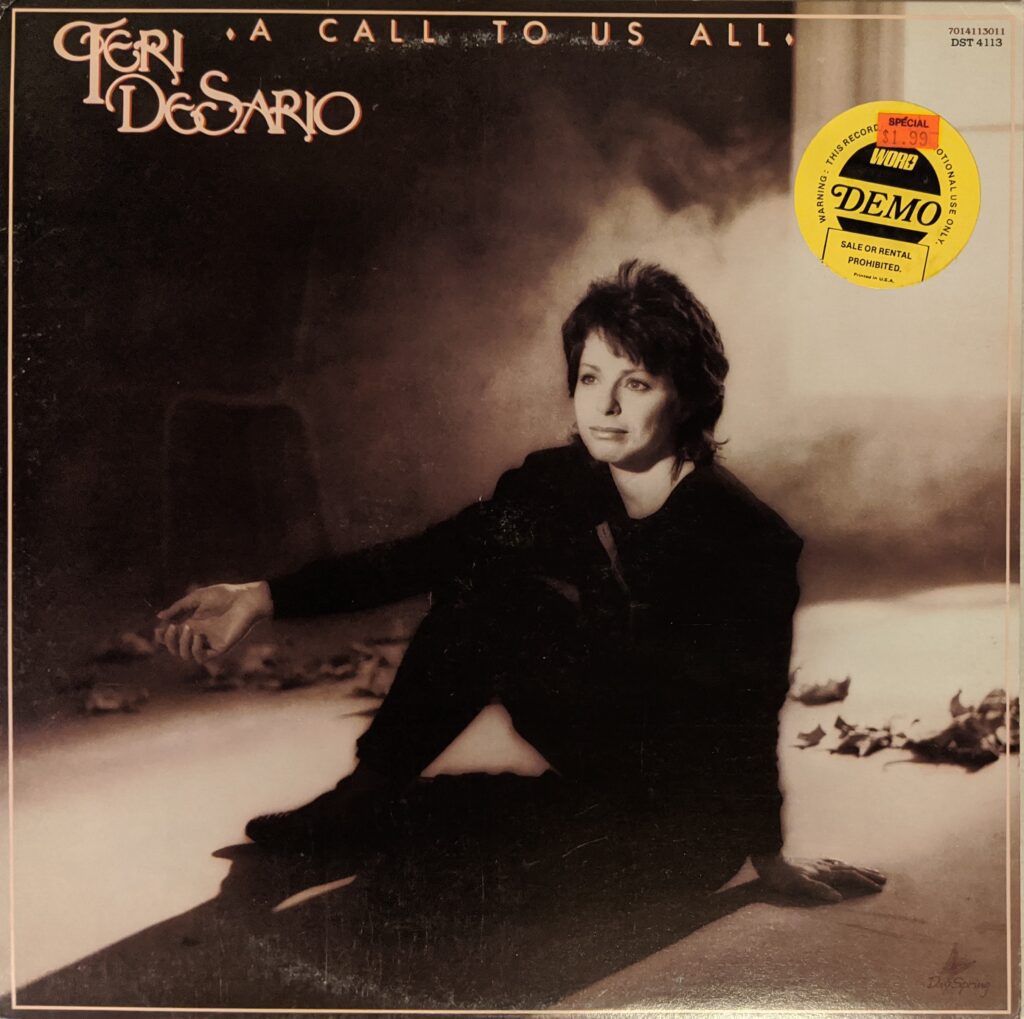 This was Teri's 4th album but her first in the CCM genre. She had a very successful run in Secular music before having a disagreement with her record company and switching to Word/Dayspring records. As a point of trivia her separation from secular Casablanca records left an album on the shelf that has never been released. Another weird piece of trivia is That she put out a secular album in the same year as this one but it was only released in Japan. Anyway onto this album, it was produced by her hubby, Bill Purse. He didn't have much of a production history but did a great job on this album. The album had 2 singles with "Battleline" making it to #8 and "I Dedicate All My Love To You" to #10. Pretty successful album but given her secular success this isn't surprising. Actually I'm a little surprised they didn't pull a 3 and 4th single off the album. The album is a Easy Listening affair but has a couple pretty good upbeat tracks. "Dig A Little Deeper" is the track that most resemble her secular work and has a nice pop dance feel to it.
Tracklist
1 – Thank You – 3:30
2 – Battleline – 3:40
3 – I Dedicate All My Love To You – 4:57
4 – Dig A Little Deeper – 4:00
5 – Clouds Without Water – 5:30
6 – All I Need – 4:30
7 – Jesus, Call Your Lambs – 4:10
8 – I'll Carry On – 4:54
9 – A Call To Us All – 7:25
Credits
Acoustic Guitar, Mandolin – John Chiodini
Art Direction, Design – Paul Gross
Backing Vocals – Bill Purse, David Roitstein, Kelly Koehr, Kim Fox, Nicole Ann Kujala, Rosalina R. Sackstein, Stephen R. Kujala, Teri DeSario Purse
Berimbau, Kalimba, Caxixi – Michael Fisher
Concertmaster – Doug Cameron
Design [Inner Sleeve] – Steve Elowe
Drums – Carlos Vega, Tony Lewis
Engineer [Assistant] – Steve Ford
Flute – Rosalina R. Sackstein
French Horn – William Alsup
Guitar – Kevin Clark
Harp – Amy Shulman
Mastered By – Bernie Grundman
Photography By – Harry Langdon
Producer, Arranged By, Piano, Synthesizer – Bill Purse
Recorded By, Mixed By – Kevin Clark
Saxophone – Dave Boruff
Sitar – Dan Ratkovich
Tabla, Percussion – Ron Wagner
Companies, etc.
Mastered At – A&M Studios
Phonographic Copyright (p) – Word, Inc.
Copyright (c) – Word, Inc.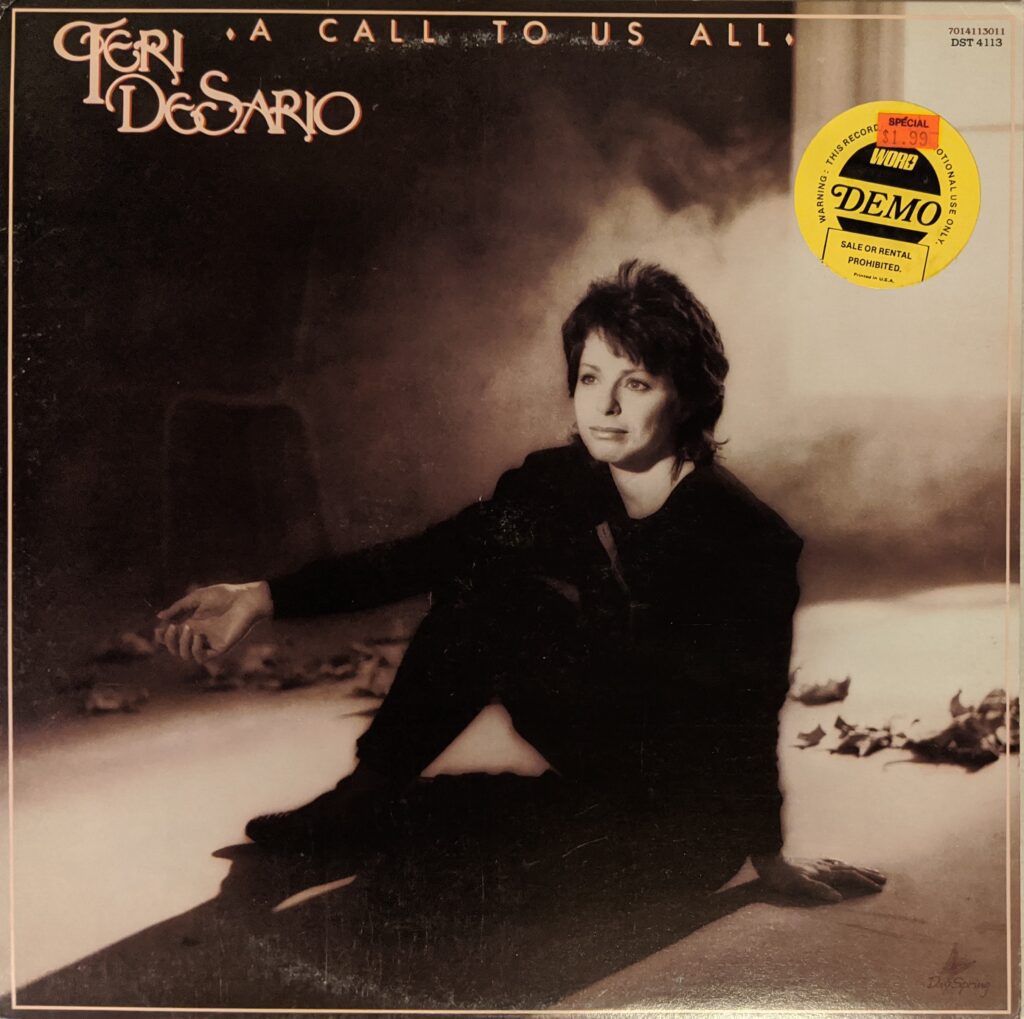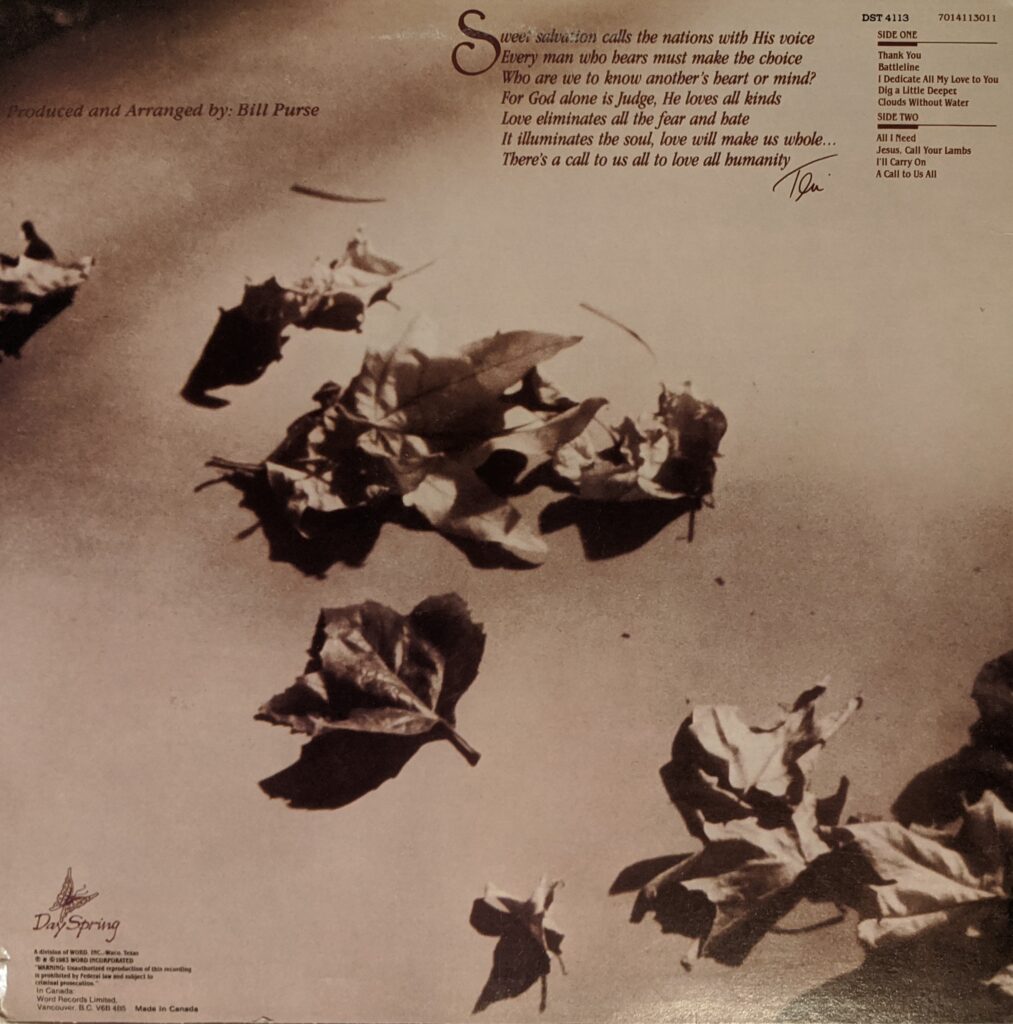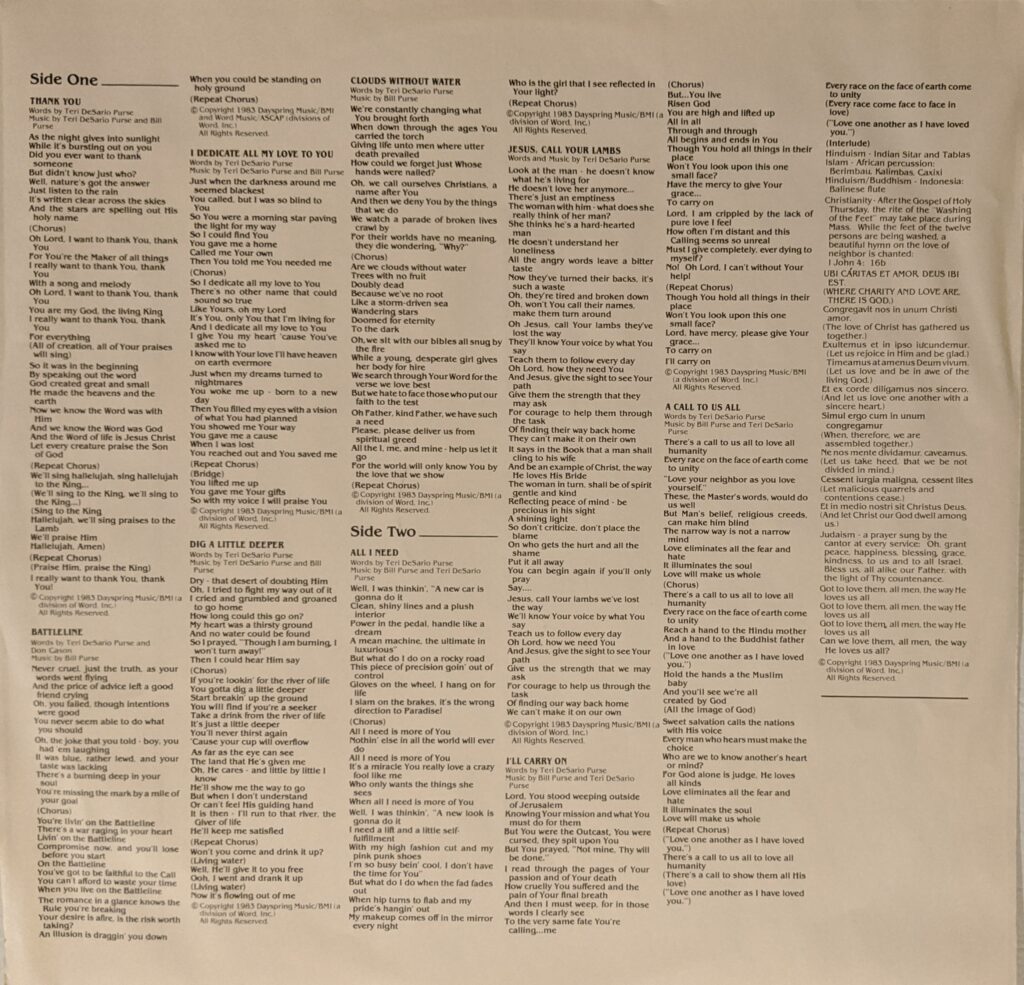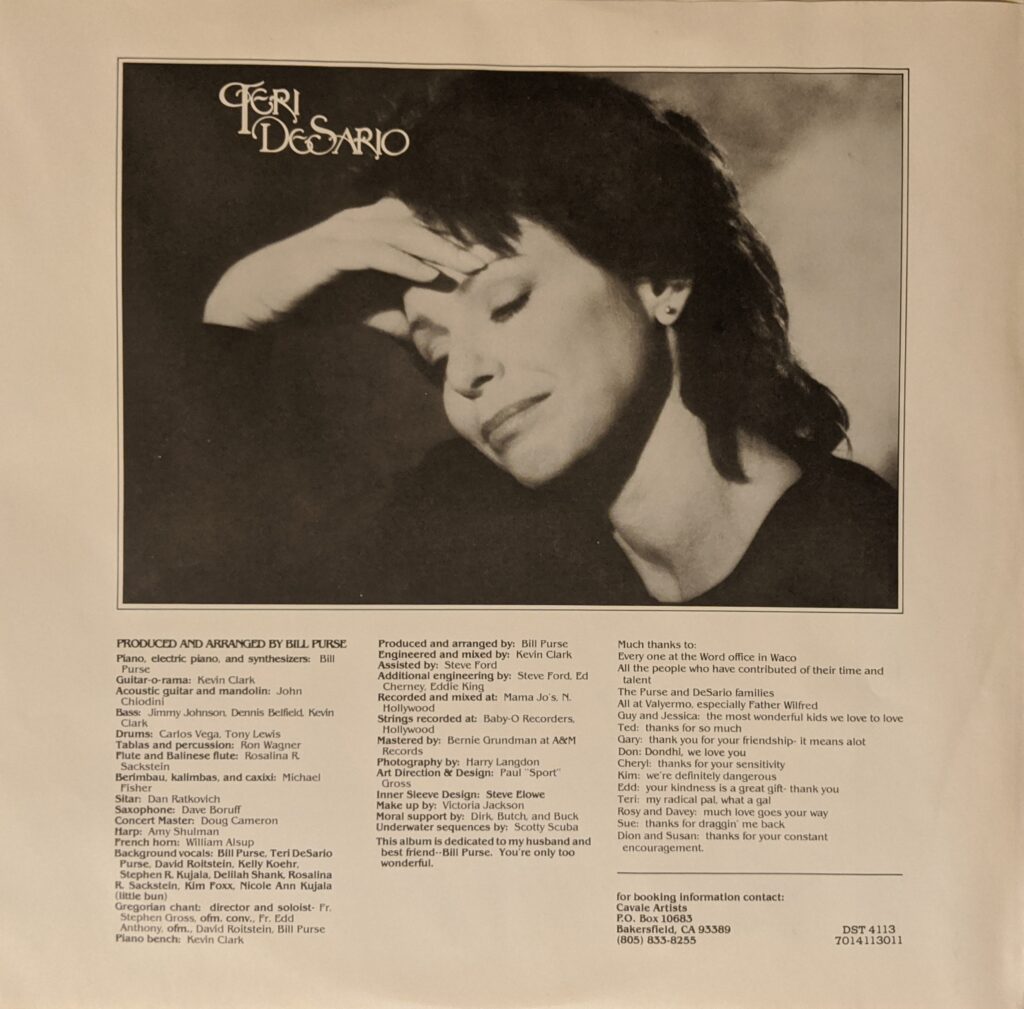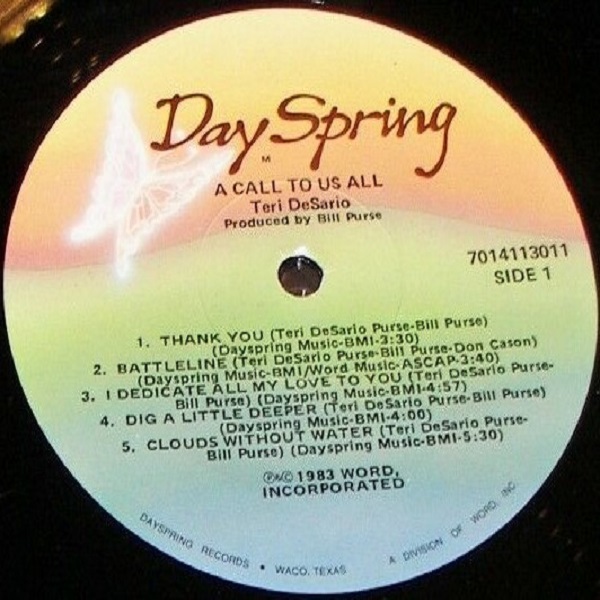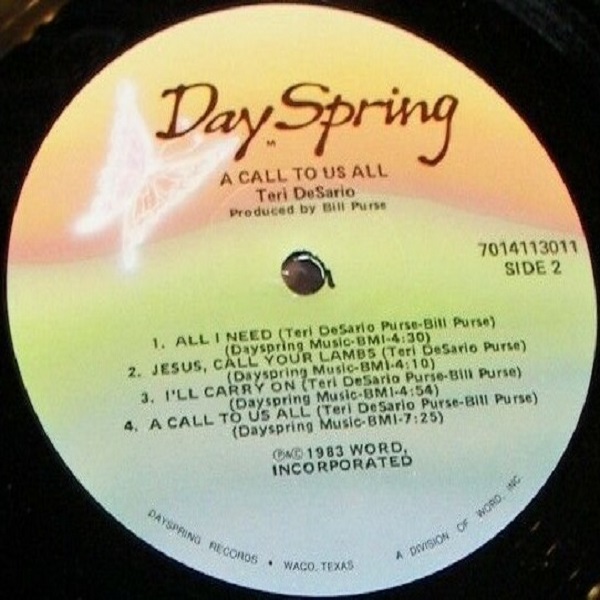 Please follow and like us: