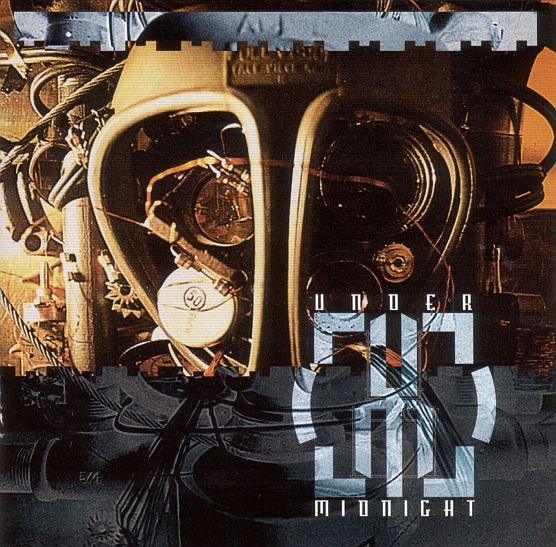 This is the first "industrial" album I have heard in the Christian genre. This was a style of music I listened to heavily in the secular world in the mid 80's. I was surprised that it took until 1992 for this sound to show up in the Christian genre. I'm not saying this was the first in the genre but I can't find one earlier than this. The album is actually Caesar Kalinowski, and Mark Robertson who were both in The Stand. Caesar was a pretty popular producer in the CCM scene through the 80's. Anyway we have here an industrial concept album. The album tells a sci-fi dystopian future story and the tracks tell a great story. It solidly stays in the Christian genre including a couple alter calls. I was able to find several reviews from secular reviewers that loved the album and they said they tolerated the Christian content as it was so good. Personally I think it is pretty good and is easily as good as anything secular I listened to in the mid 80's.
Tracklist
1 – Babylon USA – 4:11
2 – Die To Myself – 4:03
3 – Love, Pain, Truth, Fire – 4:30
4 – New Way – 4:34
5 – Cybervision – 4:42
6 – Learning To Fly – 3:52
7 – Two Worlds, One Cry – 4:53
8 – In A Mirror Dimly – 3:34
9 – Who Am I? – 5:03
10 – Fear And Trembling – 4:35
11 – Yes, I Am – 4:33
12 – Arise – 3:55
Credits
Backing Vocals – Michelle Thompson, Tony Valenziano
Backing Vocals, Vocals [Guest] – Beki Hemingway
Design, Photography By – Lark
Executive-Producer – C.Kalinowski, P. Gavin Morkel
Guitar [Additional] – Kurt Bachman
Producer, Written-By, Performer, Backing Vocals – D.B. Allen, Frankie
Programmed By [Additional] – Luke Mazzeri, Max Hsu
Written-By [Co-Written By] Track 7 – Max Hsu
Companies, etc.
Phonographic Copyright ℗ – Wonderland
Copyright © – Wonderland
Manufactured By – Word, Inc.