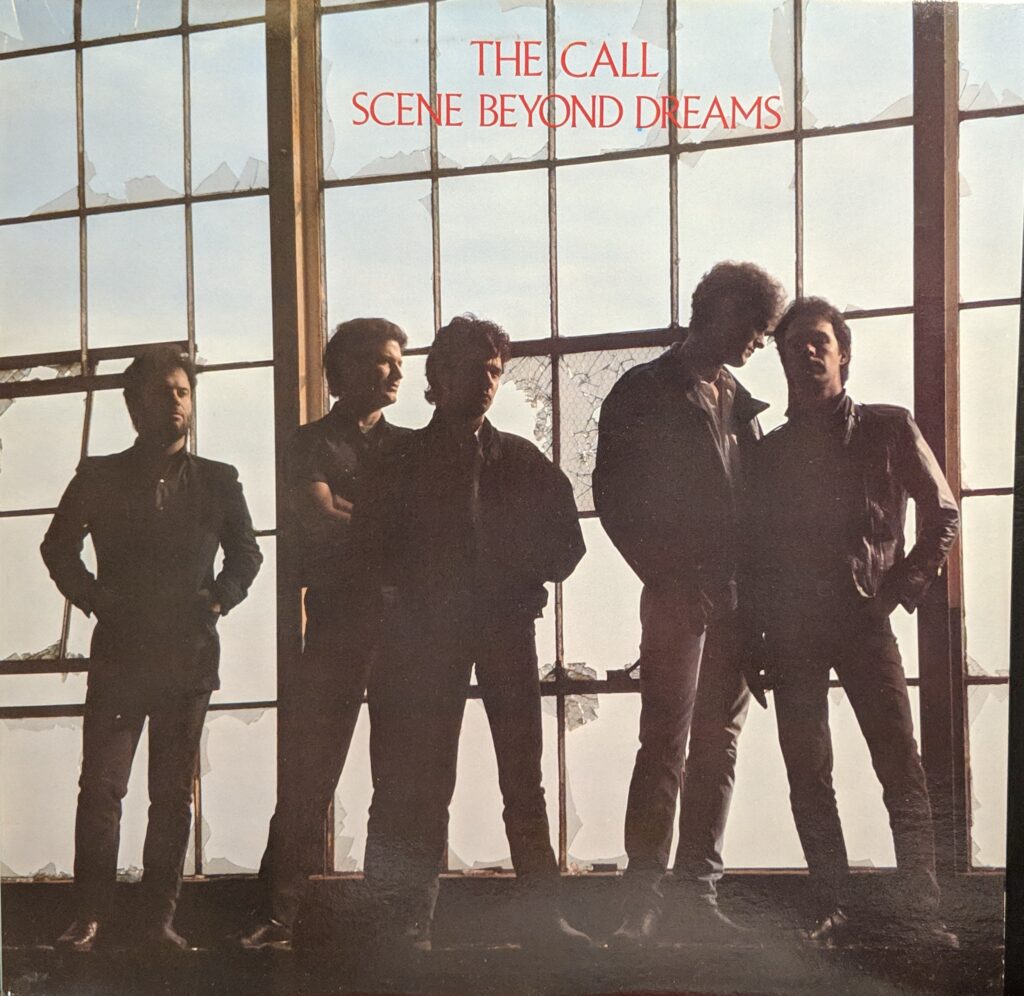 This was the third album from The Call and my personal favourite. It has a pretty distinct change in style from "Modern Romans" and at the time this was a style I was a huge fan of. This style is not really my favourite anymore but this album is still in my top 100. I was a bit surprised while researching this album that the title track single didn't make the charts. I was further surprised that the album only made it to #204 in the U.S. I was a DJ in Canada and this album was huge, I remember playing it like crazy. I know it must have singled pretty strong in Canada but I couldn't find the charts to confirm. Commonly referred to as their "metaphysical" album this is one you should listen to again.
Tracklist
1 – Scene Beyond Dreams – 3:47
2 – The Burden – 3:34
3 – Tremble – 4:01
4 – Delivered – 4:03
5 – Heavy Hand – 3:23
6 – Promise And Threat – 4:30
7 – One Life Leads To Another – 4:38
8 – Apocalypse – 1:46
9 – Notified – 2:58
Credits
Art Direction, Design – Ria Lewerke
Bass, Vocals – Joe Read
Drums, Percussion, Vocals – Scott Musick
Engineer – Dave Jerden
Engineer [assistent] – Carolyn Collins
Guitar, Bass, Synthesizer, Lead Vocals – Michael Been
Guitar, Vocals – Tom Ferrier
Keyboards – Jim Goodwin
Photography – Moshe Brakha
Producer – Michael Been, The Call
Written-By – Michael Been, Peter Lewis
Companies, etc.
Manufactured By – PolyGram Records, Inc.
Marketed By – PolyGram Records, Inc.
Recorded At – Eldorado Recording Studios
Pressed By – Hauppauge Record Manufacturing Ltd.
Please follow and like us: