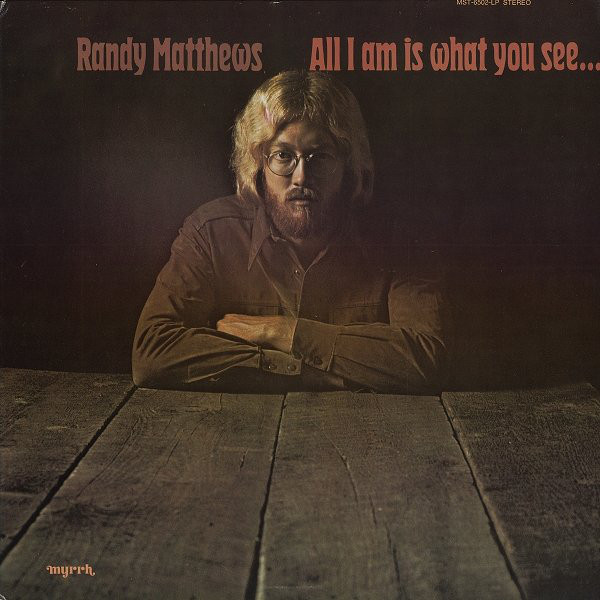 This is Randy's second album and it marked an important change in CCM music that many may not know about. He was under contract to Word records but they were very hesitant to release this album as the felt it went a little too far into the world of Rock. As such it was decided by Word would open a subsidiary label called Myrrh to handle the "Jesus Music" market. This changed the whole industry as it condoned releasing Rock music even if you had to do it a little sneakily. Of course Myrrh went on to be a dominant face in the Christian music industry. Anyway on to the album. It is definitely a more Rock oriented album than his premiere but seems relatively tame compared to what would come in the industry. His acoustic guitar work is excellent and I particularly like the track "Important Things" which while a little gimmicky it has a great message even in current times. If you missed this one back in the day listen to it now as it really was a game changer in the industry.
Tracklist
1 – Revolutionary Cause – 3:02
2 – All I Am Is What You See (Self Portrait) – 2:20
3 – Johnny – 3:30
4 – Power Through You, People – 3:02
5 – Time To Pray – 3:29
6 – Sunny Day – 2:59
7 – Leader Liberator – 2:25
8 – Flesh Of My Flesh – 3:10
9 – Important Things – 2:05
10 – Country Faith – 2:10
Credits
Arranged By, Conductor – Bergen White
Engineer – Les Ladd
Music By, Lyrics By – Randy Matthews
Photography By [Cover] – Bill Grine
Producer – Billy Ray Hearn
Companies, etc.
Distributed By – Word Records Limited
Pressed By – Columbia Records of Canada, Ltd.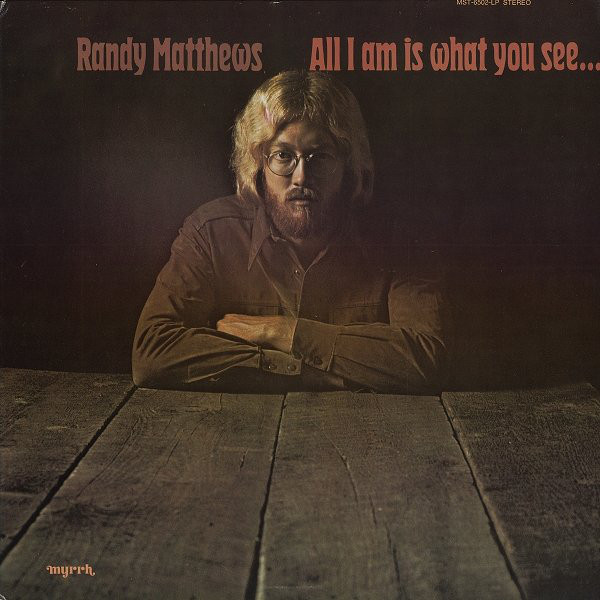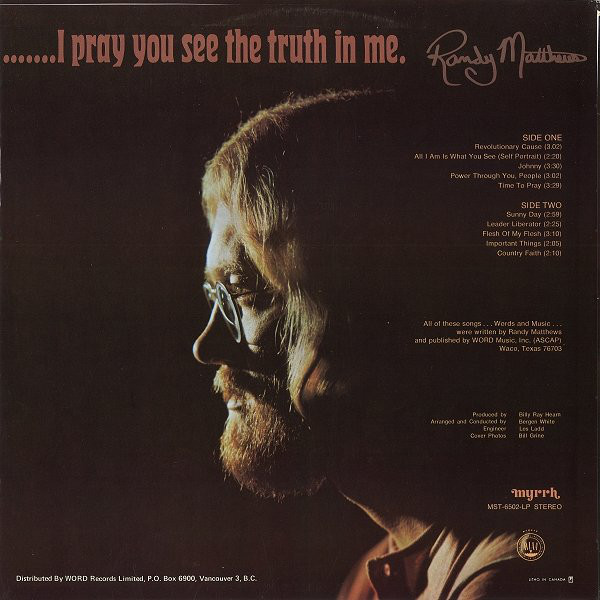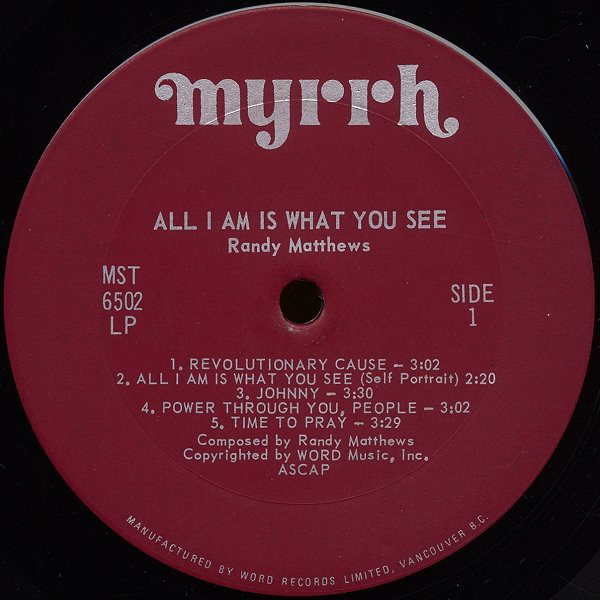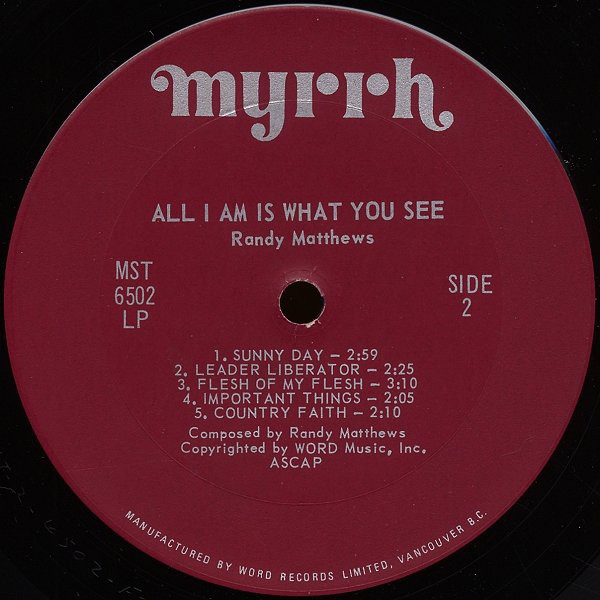 Please follow and like us: