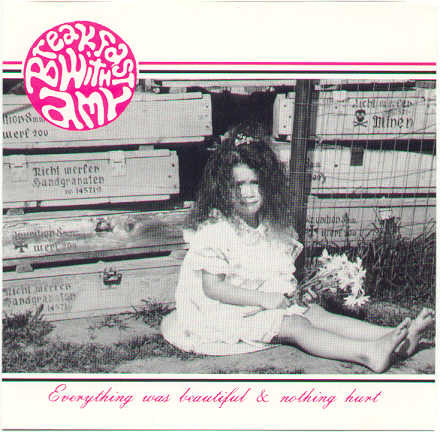 Everything Was Beautiful and Nothing Hurt is the first studio album by Breakfast with Amy and was first released in 1990. I'm a little confused at the release of this album. The band claims it was an Independent release but I see it was released on Narrowpath Records which was a small but established label. Also strangely it was reissued in 1995 on Gray Dot Records which was a new label that year. Furthermore the original version was distributed by Refuge and had a Refuge catalog number assigned to it. Oh and by the way the 1995 version had 3 bonus tracks which are demo's from their previous sessions. We have included those tracks. Breakfast with Amy is/was an alternative/punk band out of La Habra California. It's said that the band formed as "Friends Of Amy" as an emergency fill in for a cancelled act for a church in California. You certainly wouldn't have heard anything like this is my Church which makes me wish I grew up in these California Churches. Apparently this album sold very well and this was the reason for a reissue but the fact that the reissue is on a different label leaves me to believe there was probably more to the story.
Tracklist
1 – Icky – 4:31
2 – Power – 4:09
3 – Cavewoman – 6:04
4 – This Train – 4:18
5 – Mr. Ed – 2:46
6 – Funeral – 3:44
7 – Everything – 4:02
8 – Ferris Wheel – 3:32
9 – Abandoned Houses – 3:37
10 – Social Studies – 4:10
Bonus Tracks
11 – Ferris Wheel (Demo Version) – 9:07
12 – Love Song (Demo Version) – 4:43
13 – Funeral (Demo Version) – 5:32
Credits
Drums – Paul Pelligrin
Electric Bass – Bob Wholer, Tennesee Beans
Engineer [Engineered By] – Dan Bush
Guitar – Christopher Colbert
Guitar, Vocals – Caryn Colbert
Photography By [Cover Photo] – Jack A. Smith
Producer [Produced By] – Amy
Recorded By – Chaz Ramirez
Vocals, Guitar – David Koval
Written-By [All Songs] – Breakfast With Amy
Companies, etc.
Phonographic Copyright (p) – Narrowpath Records
Phonographic Copyright (p) – Gray Dot Records
Copyright (c) – Gray Dot Records
Distributed By – GDR Distribution
Distributed By – Refuge Records
Recorded At – Casbah Studio
Recorded At – Half Moon Studio
Published By – Doll Light Music, Inc.
Pressed By – American Multimedia, Inc.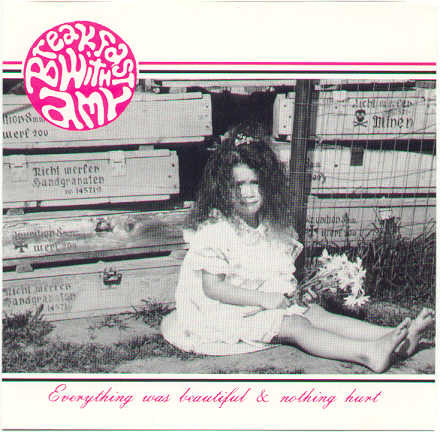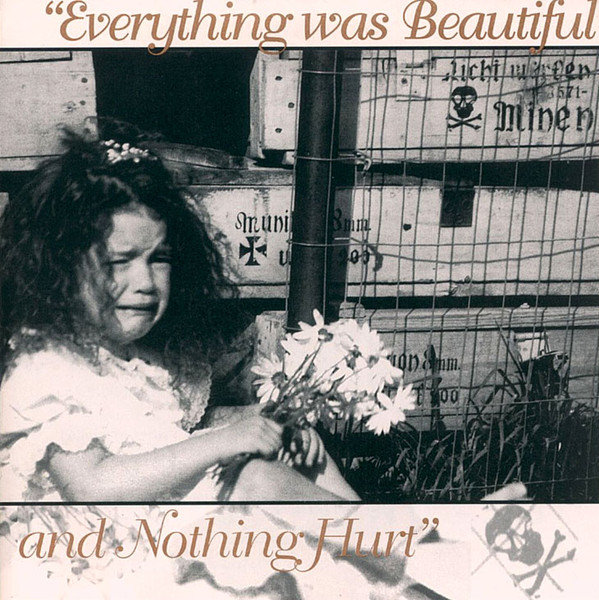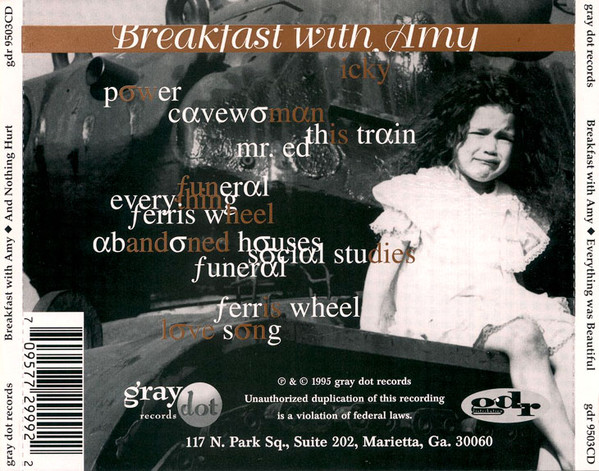 Please follow and like us: