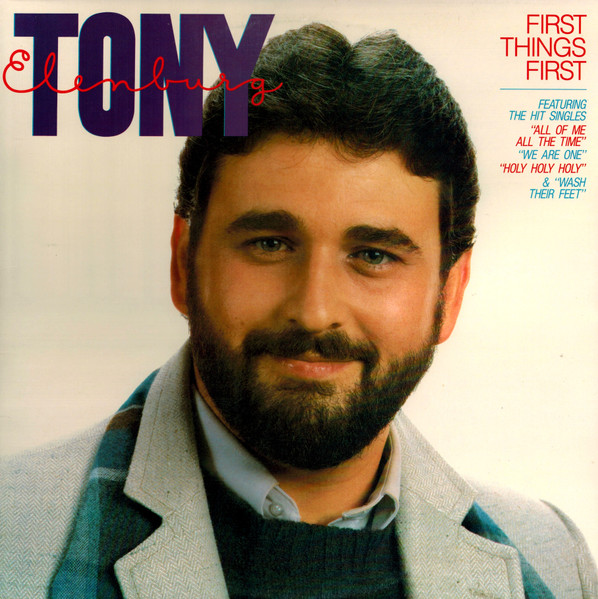 Tony is better known to those in the industry as a songwriter. He wrote Steven Curtis Chapman's hit single "Waiting For Lightning" as well as several more. As is normal at some point he decided to do an album of his own. He actually had 3 albums but this is the only one on a label. Greentree stepped up to release the album and given that it's on Greentree Records I'm pretty sure you've already figured out that it's an easy listening album. I must admit however that I have listened to this album a few times now and I really like it. That's not something you usually hear from me as Easy Listening is not my preferred genre. Maybe I was just in the mood for something easy listening but this album definitely hit a good spot for me.
Tracklist
1 – Count It All Joy – 2:43
2 – All The Time – 3:08
3 – Wash Their Feet – 4:06
4 – Our God Reigns – 3:56
5 – We Are One – 3:18
6 – Holy, Holy, Holy – 3:37
7 – Believe – 4:05
8 – The Righteous Shall Endure – 3:21
9 – First Things First – 4:19
10 – It's Just The First Farewell – 3:46
Credits
Bass – Mike "The Duke" Brignardello
Executive-Producer – Greg Nelson
Graphics – Barnes & Company
Guitar – Jon Goin
Keyboards – Phil Naish
Photography By – Matt Barnes
Producer – Phil Naish
Recorded By, Mixed By – Jeff Balding
Strings – The Nashville String Machine
Companies, etc.
Distributed By – The Benson Company, Inc.
Produced For – 19th Street Productions
Phonographic Copyright ℗ – 19th Street Productions, Inc.
Copyright © – Greentree Records
Recorded At – Gold Mine Studio East
Mixed At – Gold Mine Studio East
Recorded At – Treasure Isle Recorders
Recorded At – Bullet Recording
Published By – John T. Benson Pub. Co.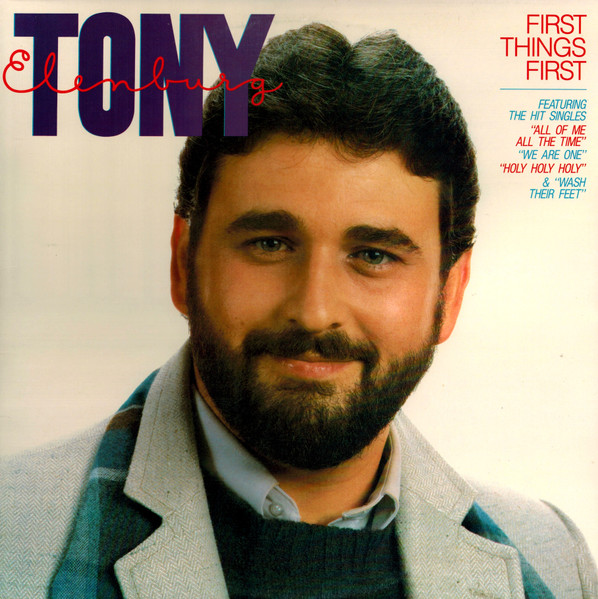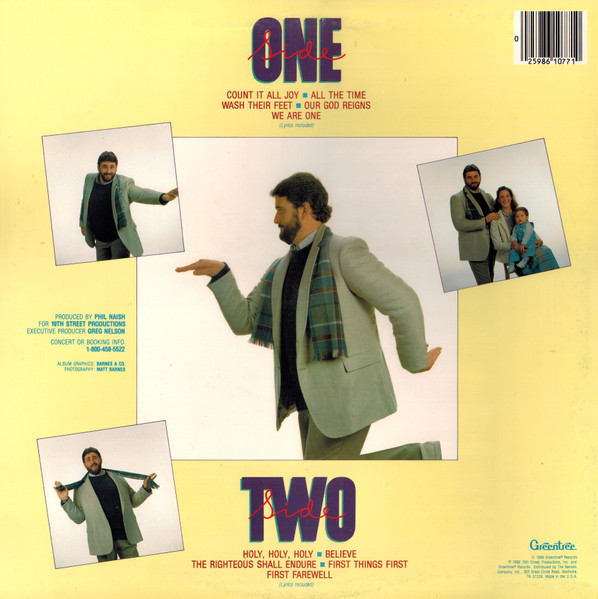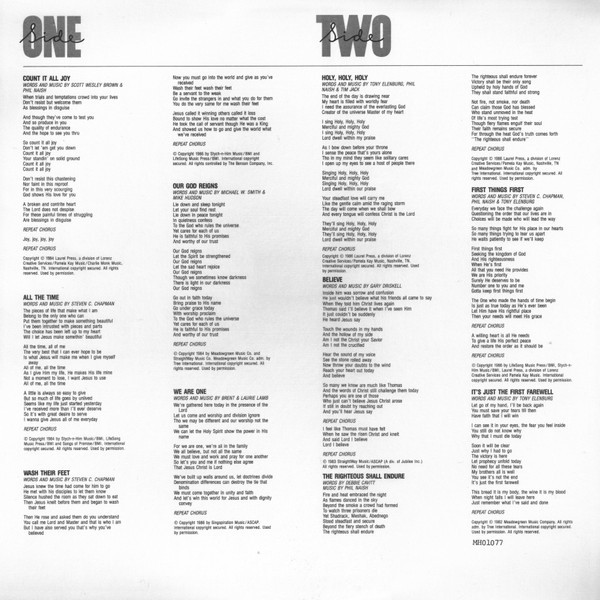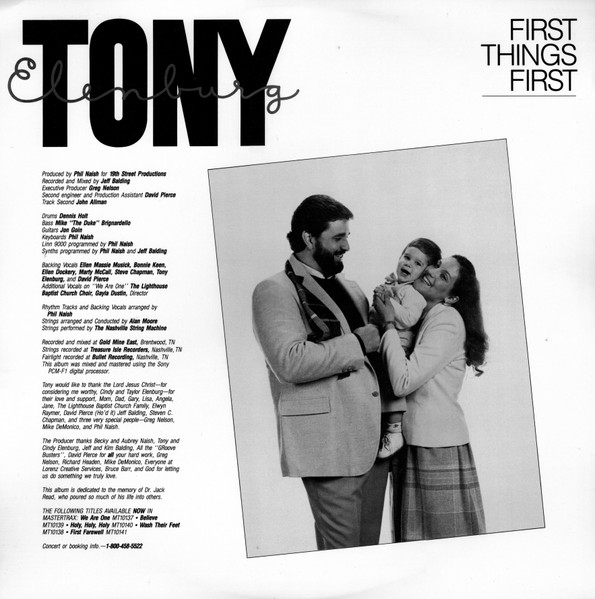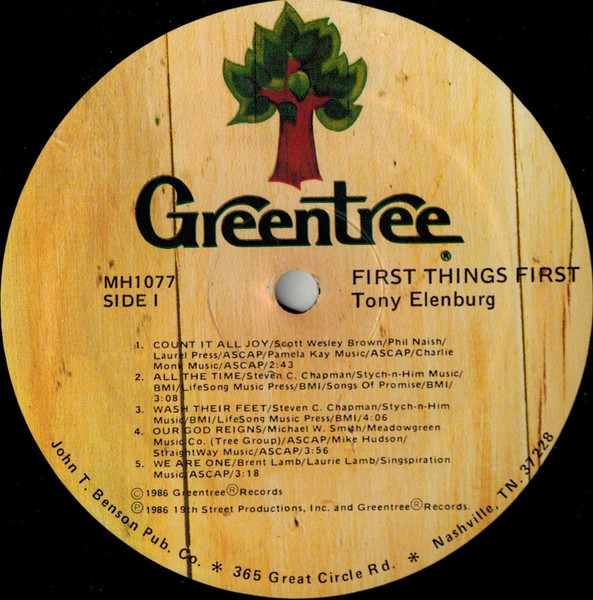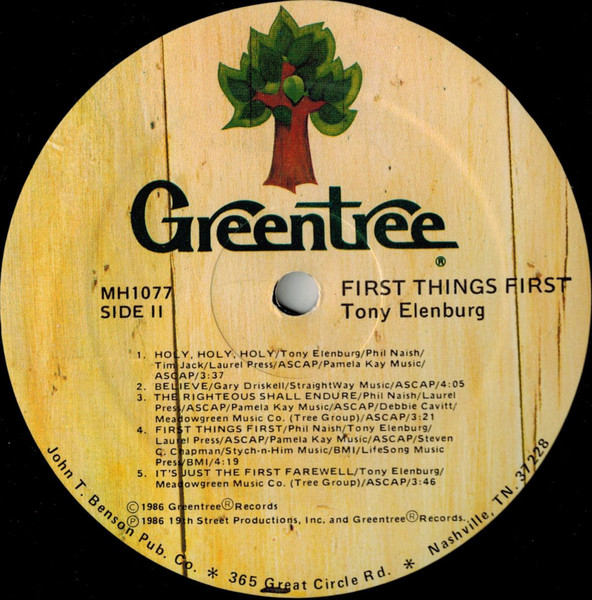 Please follow and like us: