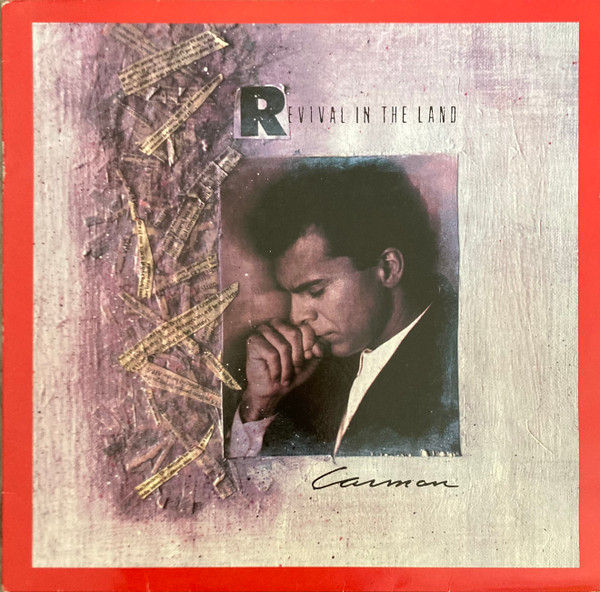 I know I'm going to get some hate for this review but it's my opinion and I welcome yours. I'm not really too sure what Carman was trying to achieve with this album. We have spoken tracks, conceptual tracks, theatrical tracks, a rap track, and a couple just regular song tracks. Quite frankly Carman could have done an album of nursery rhymes and it would have singled on the CCM charts. Actually I'm not so sure he didn't do that. Anyway I truly believe that Carman was trying a little of everything in his quest to appeal to youth but the simple fact is that he was liked by our parents not us. At least that was what was happening in my circle. Carman also released a VHS of himself performing the album and I've seen bits and pieces of it and quite frankly it's just bizarre. On a positive note the album did have 3 singles on the CCM charts and also won the Dove award for the Long Form Music Video of the Year for the aforementioned VHS release. Anyway that's my take on this very bizarre album.
Tracklist
1 – God's Got An Army – 4:24
2 – I Got The Joy – 4:30
3 – A Witch's Invitation – 6:45
4 – Get Your Business Straight With God – 3:58
5 – This Blood – 5:29
6 – Saved, Delivered And Healed – 5:40
7 – Jesus Is The Light – 4:53
8 – The Resurrection Rap – 4:05
9 – Shine Through Me – 4:34
10 – Revival In The Land – 6:30
Credits
Carman – Songwriter, Vocals
Susan Ashton – Background Vocals
Kym Barger – Gang Vocals
Shirley Bereal – Background Vocals
Ronnie Brookshire – Engineer
Curt Butler – Gang Vocals
Jacquetta Carr – Background Vocals
Steve Charles – Assistant Engineer
Christ Church Choir – Choir Vocals
Tina Clark – Background Vocals
Dan Cleary – Executive Producer
Ashley Cleveland – Background Vocals
Ed Crippen – Platoon Vocals
Eric Darken – Percussion
Willie Davis – Choir Director, Hammond B-3, Gang Vocals
Wendell DePrang – Platoon Vocals
John Destito – Gang Vocals
Barry Dixon – Assistant Engineer
Mark Douthit – Saxophone
Dave Ecrement – Platoon Vocals
David Felty – Platoon Vocals
Kim Fleming – Background Vocals
Nick Froome – Engineer
Roy Gamble – Assistant Engineer
Steve Gannon – Platoon Vocals
Landy Gardner – Choir Director and Conductor
Andrae Hammond – Gang Vocals
Mark Hammond – Drums, Percussion Programming
Vicki Hampton – Background Vocals
Chris Harris – Background Vocals
Mike Haynes – Trumpets
Mark Heimermann – Background Vocals
Tom Hemby – Guitars
Higher Dimensions Sanctuary Choir – Choir Vocals
Sgt. Penny Hollenbeck – Platoon Vocals
Ron Huff – Orchestra Conductor
Bobby Jones – Gang Vocals
Dan Keen – Platoon Vocals
Brent King – Engineer
Pamela Lee – Background Vocals
Paul Leim – Drums
Stephen L. Lyman – Gang Vocals
David McCune – Platoon Vocals
Chris McDonald – Horn Arranger, Trombone
Donna McElroy – Background Vocals
Shawn McLean – Assistant Engineer
Jerry McPherson – Guitars
James Michael – Bass
Marvin Moore – Gang Vocals
Todd Moore – Production Assistance, Assistant Engineer, Platoon Vocals
Farrell Morris – Percussion
Dave Murphy – Assistant Engineer
Phil Naish – Producer, Arranger, Keyboards
Nashville String Machine – Strings
Gary Paczosa – Assistant Engineer
Carlton Pearson – Guest Vocals
Monica Pearson – Background Vocals
Mary Ann Peterson – Background Vocals
Denny Purcell – Mastered
John Ricroft – Platoon Vocals
Chris Rodriguez – Background Vocals
Maurice Carlton Scott – Gang Vocals
Jimmie Lee Sloas – Bass
Carry Summers – Assistant Engineer
Brian Tankersley – Producer, Engineer, Mixed, Programming
Keith Thomas – Producer, Arranger, Songwriter, Synthesizers, Synclavier and Drum Programming, Percussion
George Tidwell – Trumpets
Jo-Nathan Watkins – Gang Vocals
Bill Whittington – Engineer, Mixed
Daire Winston – Assistant Engineer
Don Wyrtzen – Choir and Strings Arranger
Companies, etc.
Phonographic Copyright ℗ – The Benson Company, Inc.
Copyright © – The Benson Company, Inc.
Distributed By – The Benson Company, Inc.
Distributed By – Mitchell Family Books, Inc.
Record Company – Word, Inc.
Glass Mastered At – DADC – DIDX-007290
Produced For – Yellow Elephant Music, Inc.
Produced For – GBT Productions
Recorded At – The Bennett House
Recorded At – OmniSound Studios
Recorded At – The Reflections
Recorded At – The Church Studio, Tulsa
Recorded At – Great Circle Sound
Recorded At – Nightingale Studio
Recorded At – Hummingbird Studio, Nashville, TN
Recorded At – Digital Recorders
Mixed At – Emerald Sound Studios
Mixed At – Mastermix
Overdubbed At – OmniSound Studios
Overdubbed At – Great Circle Sound
Overdubbed At – Sound Stage Studios
Mastered At – Georgetown Masters
Published By – Some-O-Dat Music
Published By – Dayspring Music
Published By – Yellow Elephant Music, Inc.
Published By – Edward Grant, Inc.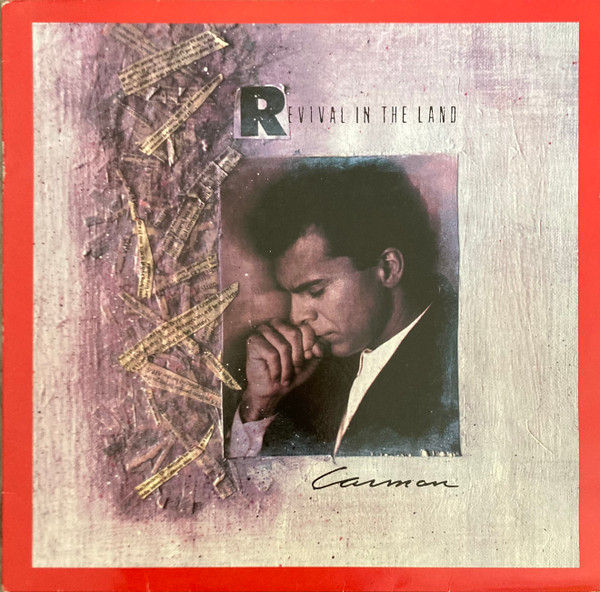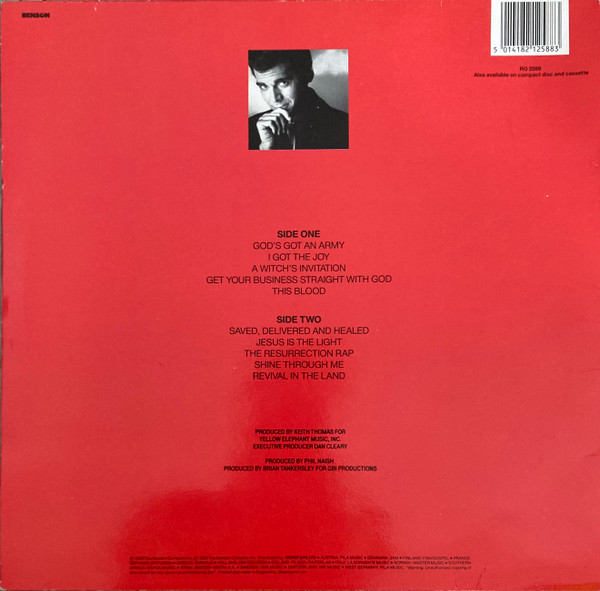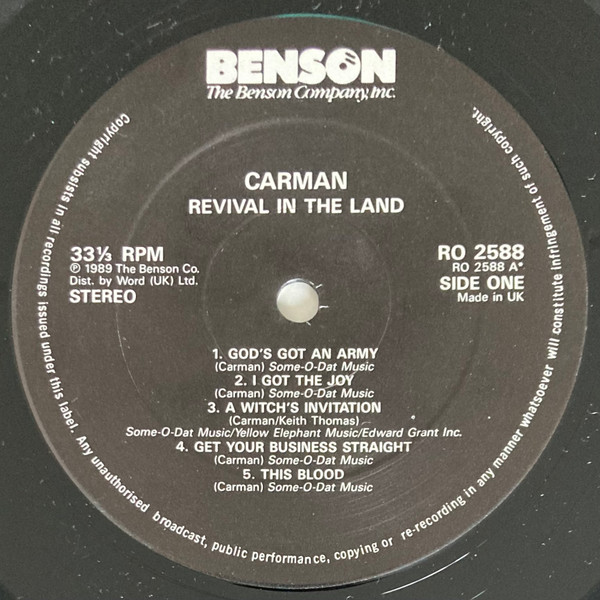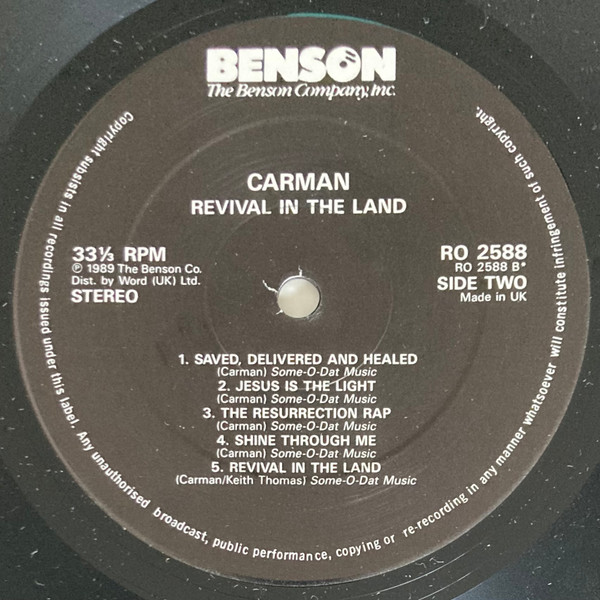 Please follow and like us: