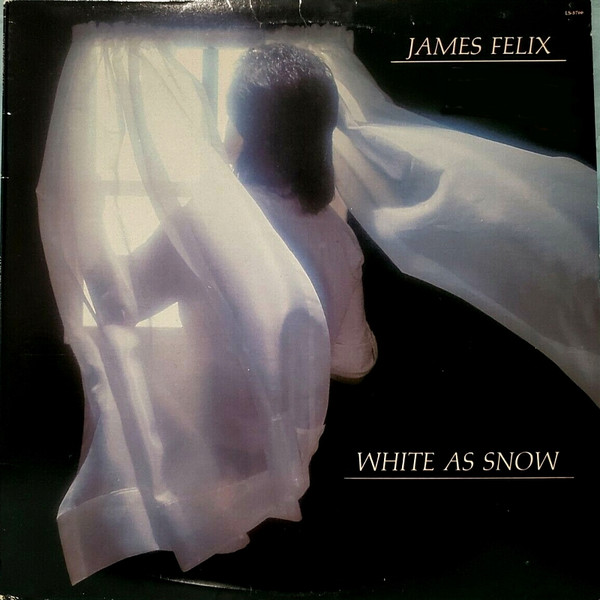 James was a member of supergroup Psalm 150. Of course that supergroup only had one album so to keep the numbers similar this is James only album also. But that said James's fingerprints are all over the CCM industry. After Psalm 150 he played on several Andrae Crouch albums as well as a studio musician on several other albums. In fact he was very busy throughout the 70's. He has also written many hit's for artists and is still working in the industry as recently as 2019 at the age of 68. James really is one of the unsung hero's of the CCM industry. As for this album it's a great soul album and very well produced. To be honest I'm very surprised this was his only album as he obviously has a ton of talent.
Tracklist
1 – I Really Love You – 4:05
2 – That's What It Takes – 3:41
3 – White As Snow – 5:10
4 – Open Up – 4:18
5 – He Is Coming Back Again – 4:15
6 – The Light Of His Love – 5:17
7 – I Don't Want Much – 4:43
8 – I've Been Runnin' Too Long – 5:10
9 – He's All That – 3:56
10 – Let's Reach Out – 3:52
Credits
Backing Vocals – Charity McCrary, Howard McCrary, Kristle Murden, Linda McCrary
Bass, Guitar – Hadley Hockensmith
Bass, Guitar, Backing Vocals, Arranged By – James Felix
Drums, Producer, Arranged By – Bill Maxwell
Organ – Mike Escalante
Percussion – Alex Acuña
Piano, Arranged By – Lou Pardini
Saxophone – Steve Tavaglione
Synthesizer – Larry Williams
Trumpet – Allen Gregory, Fletch Wiley
Companies, etc.
Record Company – Lexicon Music, Inc.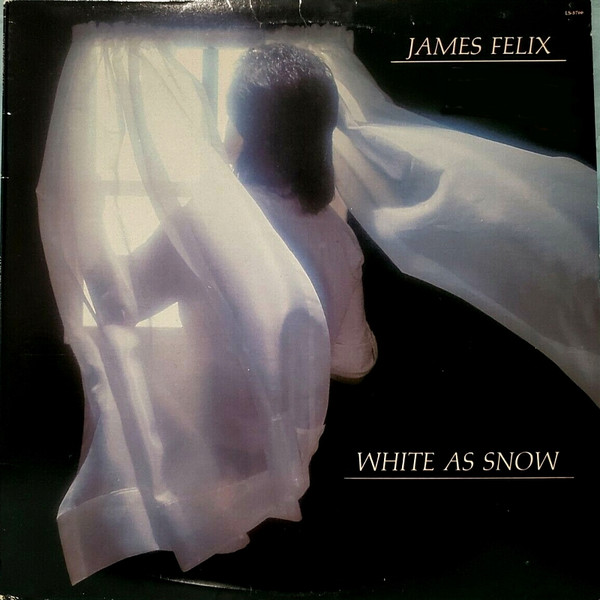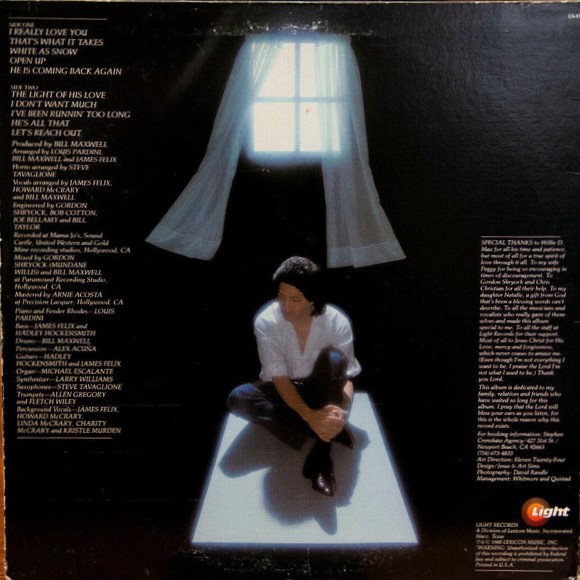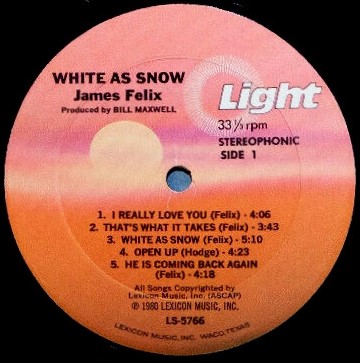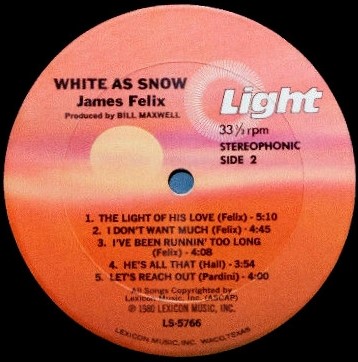 Please follow and like us: