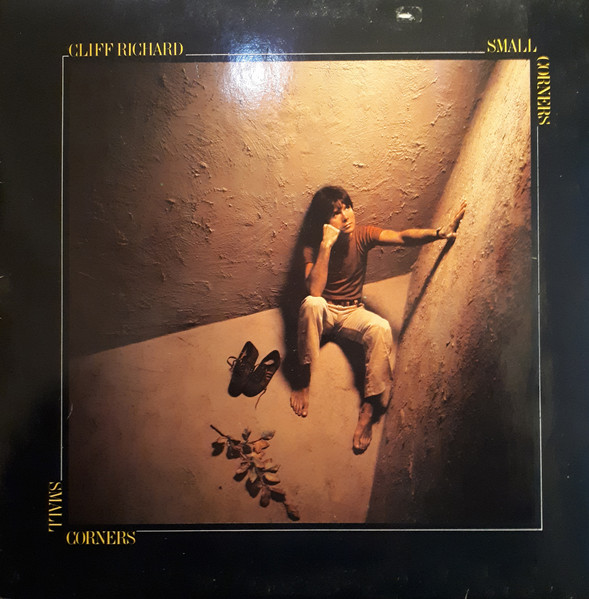 Right off the bat I have to start out by apologizing because some of the videos in this playlist are blocked in some countries. This has nothing to do with us and everything to do with Cliff Richard. He has always had copyright issues and whatever management company he is using now doesn't understand digital world copyright. I know Cliff has nothing actively to do with his copyright issues but if anyone reads this and talks with Cliff could you please tell him to fire his management company and get one that understands international copyright law in 2023 because it's not 1980 anymore. Oh and he's losing money because of them.
Okay and it's on to the album. As you probably know Cliff put out a smattering of Christian albums in the 70's and 80's that sold poorly but were mostly loved in the CCM community. I believe this is probably the best known of those albums even though it was never released in North America. In reality there's no original work here and the album is entirely covers of better known CCM tracks. Yes Cliff did change the arrangements but even that's questioned as some history says that Terry Britten actually did the arrangements. To be clear I'm not picking on Cliff because I really like this album. The Larry covers are excellent I'm just telling the story. Actually my favourite cover on the album is I Love originally from Malcolm & Alwyn. Anyway if you missed this one back in the day it's a must listen to if YouTube will allow you to.
Tracklist
1 – Why Should The Devil Have All The Good Music – 4:05 (Written-By – Larry Norman)
2 – I Love – 3:15 (Written-By – Alwyn Wall, Malcolm Wild)
3 – Why Me – 2:40 (Written-By – Kris Kristofferson)
4 – I've Got News For You – 4:14 (Written-By – Randy Stonehill)
5 – Hey Watcha' Say – 3:56 (Written-By – 2nd Chapter of Acts)
6 – I Wish We'd All Been Ready – 4:38 (Written-By – Larry Norman)
7 – Joseph – 3:22 (Written-By – Terry Britten)
8 – Good On The Sally Army – 3:04 (Written-By – Alan Shiers)
9 – Goin' Home – 2:51 (Written-By – Annie Herring)
10 – Up In Canada – 2:44 (Written-By – Larry Norman)
11 – Yes He Lives – 3:28 (Written-By – Terry Britten)
12 – When I Survey The Wondrous Cross – 2:11 (Traditional)
Credits
Arranged By – Nick Ingman
Bass Guitar – Alan Tarney
Chorus [Vocal Group] – Cliff Richard, John Perry, Stewart Calver, Tony Rivers
Drums, Percussion – Brian Bennett
Engineer – Tony Clark
Engineer [Assistant] – Allan Rouse, Hayden Bendall*, John Barrett, Mike Jarrett
Guitar – Terry Britten
Keyboards – Graham Todd
Mastered By – Chris Blair, Nick Webb
Photography By – Gered Mankowitz
Producer – Cliff Richard
Companies, etc.
Licensed From – EMI Records Ltd.
Phonographic Copyright ℗ – EMI Records Ltd.
Copyright © – Word (Uk) Ltd.
Made By – Shorewood Packaging Co. Ltd.
Printed By – Shorewood Packaging Co. Ltd.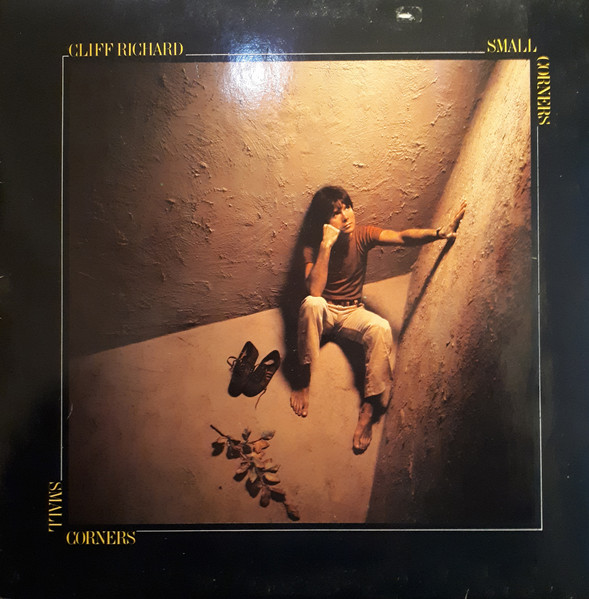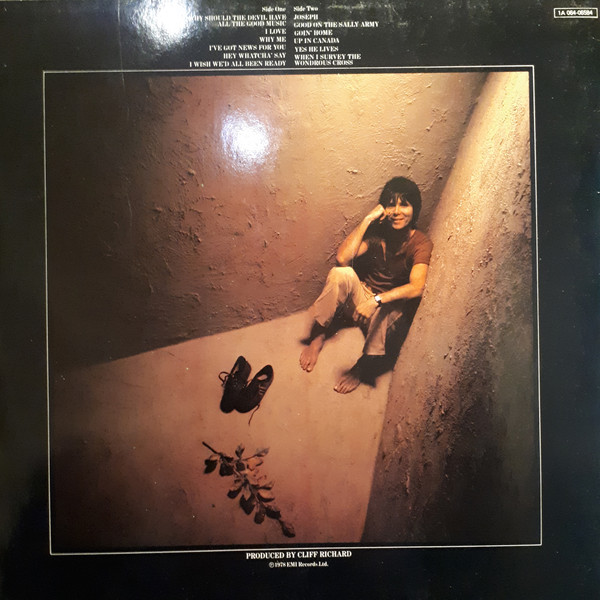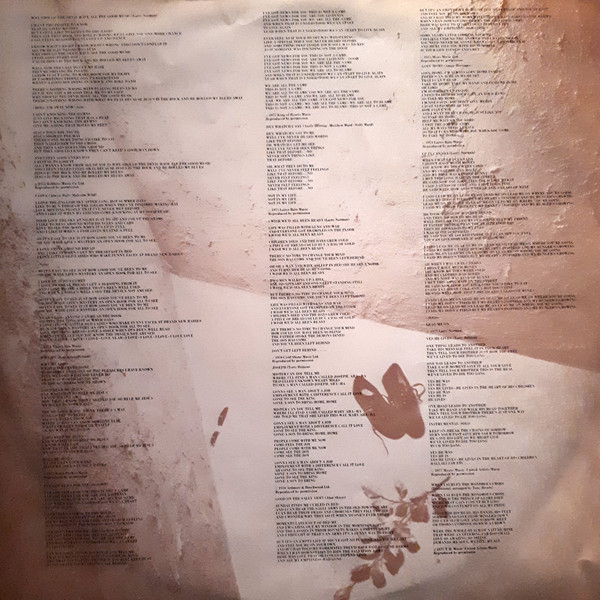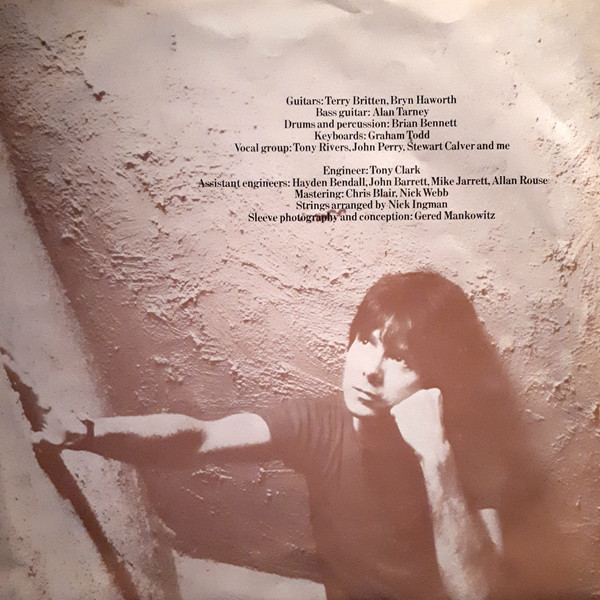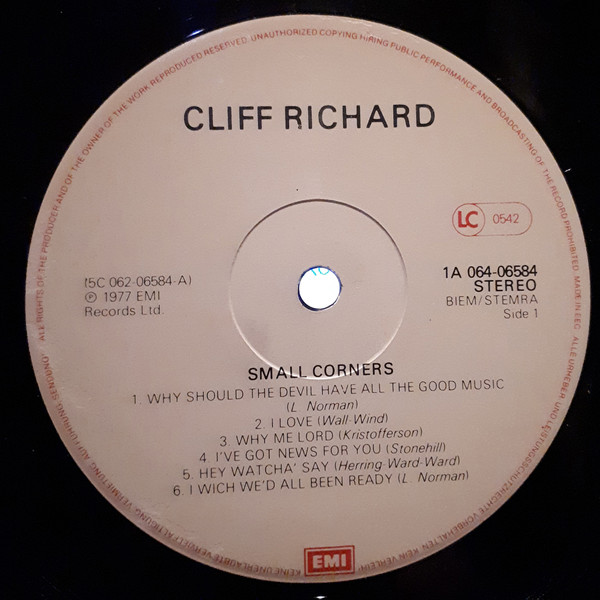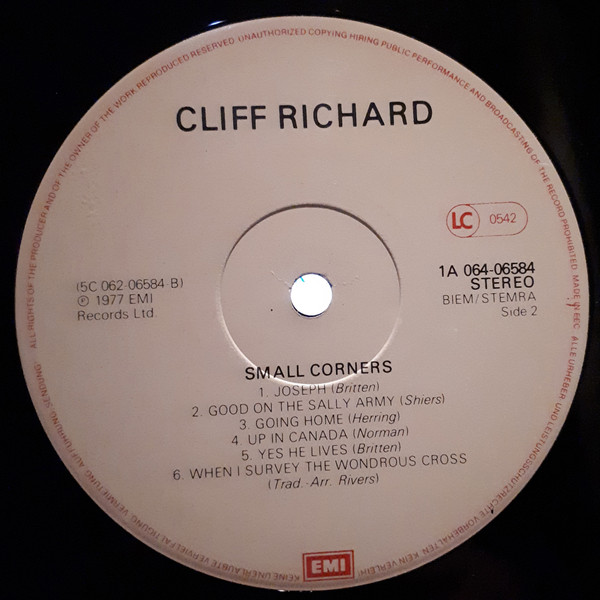 Please follow and like us: